December 8th
Thank you to all who joined ARA's "Shining the Light on Invisible Talent," the final installment of our five-part Allyship, Advocacy and Taking Action series, produced in partnership with BWISE, Chicago Tech Academy, and i.c.stars. 

Our final event got to the core of ARA's mission: advancing women in the workplace. Black women and women of color, along with transgender people and people with disabilities, face the greatest obstacles when it comes to advancing in their careers. Our panel of experts delved into challenges Black women and women of color face in the workplace, the importance of recognizing intersectionality, and how they shape our world and work experiences. They gave guidance on how we can take steps as allies, advocates, and activists to ensure that talented, hard-working women who are invisible and overlooked get their due: recognition, raises, promotions, and leadership roles.

TAKEAWAYS
A sense of belonging is crucial to creating diversity, equity, and inclusion (DE&I) in the workplace. Joe Thurman, CEO of interviewIA discussed why creating a space in which Black women and women of color can be imperfect is a key piece of the DE&I equation. He quoted Brene Brown, who said, "Those who have a strong sense of love and belonging have the courage to be imperfect," Unfortunately, most Black women and women of color don't feel a sense of belonging in the workplace. More often than not, they are the only person in the room who looks like them, might not share common interests outside of work, and aren't able to be their authentic selves at work. This creates immense pressure. So, how can we create that sense of belonging? Thurman talked about unconscious bias training, as well as the empathy cycle, which he defines as the ability to relate to someone and put yourself in their shoes. He also emphasized the need for organizations to operationalize training – to fold it into policies, leadership, and conversation. Only by doing so will it really stick.
Money matters and value isn't always equal to compensation, especially when it comes to Black women and women of color. Michelle Bess, Vice President of Talent and DE&I at OppLoans, discussed the role money – from pay equity and financial planning to investing and securing loans – plays in advancing women at work. From an individual perspective, women often don't discuss finances with peers, yet men do Moreover, women in heterosexual relationships often hand over financial responsibilities to men. This needs to change, as learning how to manage money, invest dollars, and secure loans are key to career advancement. Organizationally, the most critical thing companies can do is a pay equity analysis. This is the only way to ensure people are being paid equitably for similar work, and it shines a light on disparities in pay within your organization. Bess pointed to the fact that, often, companies don't consider pay equity until the last step of the corporate DE&I strategy. This results in women leaving to get promotions and raises. We're bleeding talent in this model. If, instead, we invested in Black women and women of color by paying them equitably and giving them honest, open feedback so they could progress, that would make a huge difference.
Corporate systems must change to support Black women, women of color, and other employees from underrepresented communities. Diane Randolph – who was CIO of Ulta Beauty and has been named a top 10 woman in retail tech – discussed her path to the technology C-suite, saying she was lucky to work for very supportive and diverse organizations. She spoke of the importance of understanding different experiences and cultures among employees, as well as encouraging authenticity among associates and leadership. According to Randolph, a company's ability to change its systems really depends on its level of commitment and ability to measure change. For example, are they willing to look at candidates for their potential versus their job history? And, are they measuring how hiring managers are doing at hiring – not just sourcing and recruiting – diverse talent? Pay equity also plays into this equation.
If you weren't able to attend or want to listen again, you can view the replay here. Also, please look out for a video recap of our entire Allyship, Advocacy and Taking Action series. Feel free to share on social media with the hashtag ARAallies and tag @ARAmentors.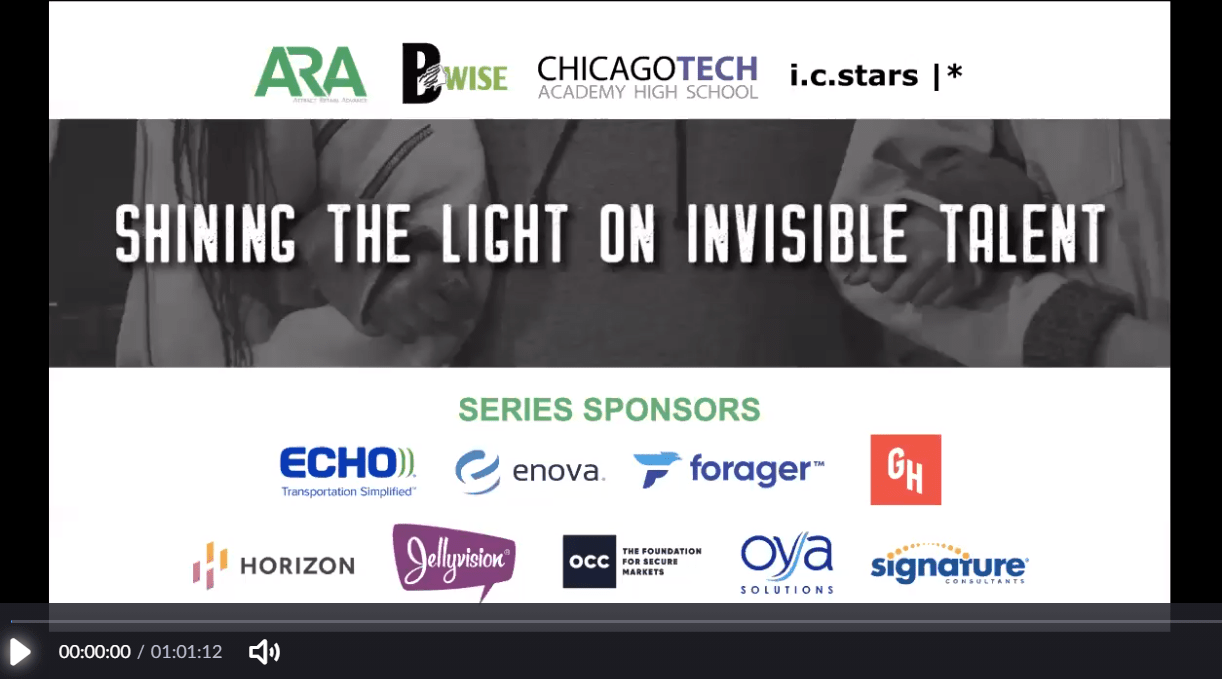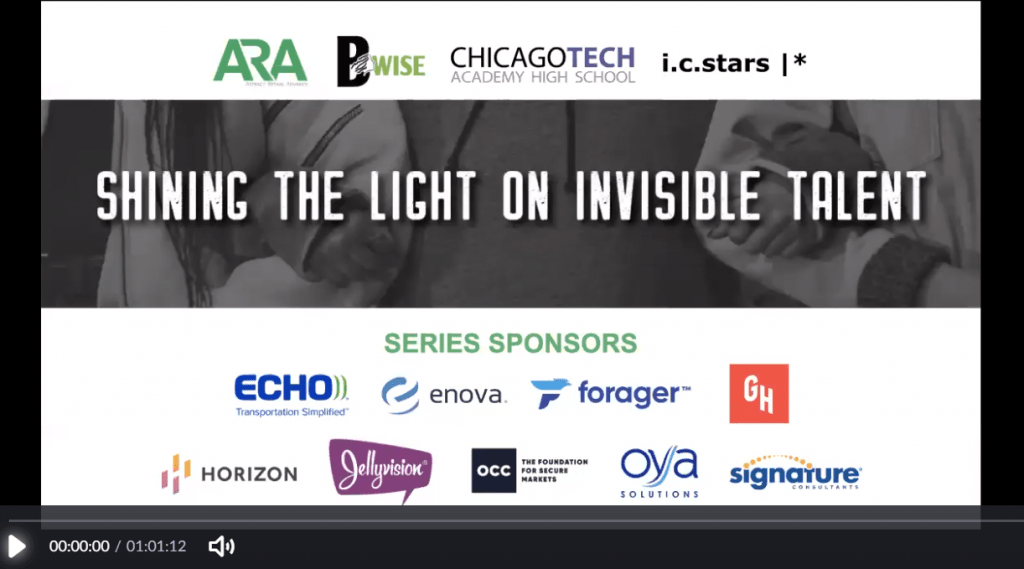 SPEAKERS




FEATURED SPONSOR SPEAKERS

Echo Global Logistics, Inc. (NASDAQ: ECHO) is a leading Fortune 1000 provider of technology-enabled transportation and supply chain management services. Headquartered in Chicago with more than 30 offices around the country, Echo offers freight brokerage and Managed Transportation solutions for all major modes, including truckload, partial truckload, LTL, intermodal, and expedited. Echo maintains a proprietary, web-based technology platform that compiles and analyzes data from its network of over 50,000 transportation providers to serve 35,000 clients across a wide range of industries and simplify the critical tasks involved in transportation management. For more information on Echo Global Logistics, visit: www.echo.com.



Headquartered in Fort Lauderdale, Florida, Signature Consultants was established in 1997 with a singular focus: to provide clients and consultants with superior staffing solutions. For the ninth consecutive year, Signature was voted as one of the "Best Staffing Firms to Work For" and is now the 14th largest IT staffing firm in the United States (source: Staffing Industry Analysts). With 28 locations throughout North America, Signature annually deploys thousands of consultants to support, run, and manage their clients' technology needs. Signature offers IT staffing, consulting, managed solutions, and direct placement services. For more information on the company, please visit www.sigconsult.com. Signature Consultants is the parent company to Hunter Hollis and Madison Gunn.
RESOURCES
2020 Champions For Change Report 
Check Your Blind Spots Bus Tour – The CEO Action Plan 
The End of Average: How We Succeed in a World That Values by Todd Rose
HBR's Women at Work Podcast: Season 6, Episode 9 – "Has Anything Changed for Black Women at Work?"
The Memo: What Women of Color Need to Know to Secure a Seat at the Table by Minda Harts
The State of Black Women in Corporate America – Lean In
TED Talk: "The Urgency of Intersectionality" – Kimberlé Crenshaw